Electric Vibration Bluetooth Eye Massager Eye Care Device Wrinkle Fatigue Relieve Vibration Massage Hot Compress Therapy Glasses
$94.99 – $111.99
Description
Size Guide
Additional information
Reviews (0)
Description
263 Bluetooth music (no built-in music)
Product introduction
Principle of action: There are many acupuncture points around the eyes of the person recorded in the medical book. When the eyes are frequently rubbed/blinking/sightedness/sightedness is dizzy, the eye is too tired, and the skin can be massaged around the eyes and the temples properly. Achieve the effect of dredging and relax your eyes. The eye massager is to simulate the "push-squeeze-pinch-push" massage around the eyes and the temples, and add the hot compress of the eyes to relax the eyes and cooperate with the Bluetooth music to get rid of the fatigue of the day. Raiuleko Online Store
Choose my reason
Gas double-layer circulation airbag massage is a simulation of acupressure points through the airbag

Feel the key digital display (easy to use, smart and stylish)

Premium deer velvet fabric (comfortable and breathable)

180 degree folding design (anytime, anywhere, easy to carry)

Nose design of the nose (according to ergonomics)

Raiuleko Online Store

With Bluetooth design (can be connected to the phone to listen to random songs)

Far infrared constant temperature hot compress

Multi-frequency vibration massage. Increase multi-frequency micro-shock massage, effectively provide massage effect and quickly relax eye muscles.

Made of high-quality materials, elastic headband, free movement (applicable to adults and children)

Raiuleko Online Store

The shell is made of ABS shell material and has strong drop resistance.

Nine independent airbags for more precise massage (segmented airbag distribution, multi-segment bionic massage on the eye muscles)

About 50 multi-frequency jitters per second to soothe tired eye muscles

Raiuleko Online Store

The wireless Bluetooth connection plays music and enjoys a three-dimensional surround sound massage experience. Refused the trouble of running out of memory.

12000MAH battery has a large capacity. Fully charged according to different usage conditions, can be used about 7-10 times

Four massage modes. One-button control mode loop. (simple design, easy operation for elderly and children)
1, eye protection mode: (long press switch/mode key – power on)
Massage function + music  Raiuleko Online Store
2. Nursing mode: (short press on/mode key – switch)
Massage function + music + hot compress function
3. Strong mode :(short press on/mode key – switch)
Massage function + music + hot compress function + vibration massage Raiuleko Online Store
4, refreshing mode: (press the power on/mode button to change everything)
Hot compress function + music
How long have you not cared for your eyes?
Frequent blinking can cause eye fatigue, soreness, dry eyes, and dark circles and eye bags. Raiuleko Eye Massager Provides a comfortable eye massage for those who are struggling. 15 minutes of music massage every day. Soothing the eyes of a stressful day of work Raiuleko Online Store
Applicable people Raiuleko Online StoreRaiuleko Online Store
1.Primary and middle school students/myopic/people with brain overload and long-term eyewear fatigue 2 computer 2.operators/accountants/designers/secretaries/teachers. Long time driving drivers, precision instrument workers and other workers with eyes and brain.
3. Stay up late with dark circles and bags under the eyes. Those who stay up too late playing mahjong, suffer from eye fatigue/dizziness, often suffer from insomnia.
The following groups are forbidden Raiuleko Online Store
 eye disease, acute disease, facial nerve pain, artificial heart and lung, etc., not suitable for this instrument.
Please contact me if you want the national version of the electronic manual.
For more types of eye massagers please click on this link
To find out more about personal health care please click on this link
For more massage equipment, please click this link
For more beauty equipment please click on this link
Welcome to Nancy's store, which has special discounts on a regular basis. Click to follow.
If you have any questions after receiving the product, please contact me as soon as possible, I will definitely solve your problem.

277Built-in music  + Bluetooth music
263 Bluetooth music (no built-in music)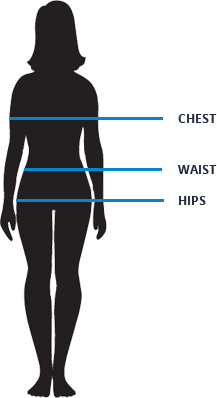 | size | chest(in.) | waist(in.) | hips(in.) |
| --- | --- | --- | --- |
| XS | 34-36 | 27-29 | 34.5-36.5 |
| S | 36-38 | 29-31 | 36.5-38.5 |
| M | 38-40 | 31-33 | 38.5-40.5 |
| L | 40-42 | 33-36 | 40.5-43.5 |
| XL | 42-45 | 36-40 | 43.5-47.5 |
| XXL | 45-48 | 40-44 | 47.5-51.5 |
Additional information
| | |
| --- | --- |
| Weight | 0.76 kg |
| Dimensions | 30.00 × 25.00 × 25.00 cm |
| Color | 263 No box EU, 263 No box US, 263 With box EU, 263 With box US, 277 No box, 277 With box |
| Product Features 6 | Protect eyesight |
| Standby time | 30 days |
| Product Features 7 | Improve sleep quality |
| Input voltage | 5V |
| Product Features 8 | Refuse dark circles |
| Product Features 9 | Prevention of myopia |
| Product Features 2 | Dry eyes |
| Power Source | Rechargeable Battery |
| Product Features 3 | Video cognac |
| Size | as picture show |
| Product Features 4 | Eye bags |
| Product Features 5 | Eye aging |
| Battery capacity | 1200MAH |
| Massage principle | air pressure / heat / vibration / music |
| Vibration frequency | 8000-10000 |
| Product type 3 | presotherapy for eyes |
| Product type 2 | eye massage machine |
| Product type 1 | eye massager |
| Main unit size | about 180*53*48mm |
| Product code | 277 263 |
| Manufacturing Process | Machine Made |
| Working time | 15 minutes / each time |
| Memory size | 128bit |
| Charging | USB |
| Standard Voltage | 110V(不含)-220V(不含) |
| Charging time | 5 hours |
| Material | ABS+PU |
| Model Number | a110 |
| Brand Name | Raiuleko |
| Type | eye massage care |
| Hot time | Hot time |
| Product name | Eye massager |
| Product material | ABS+PU |
| Product Features 1 | Relieve eye fatigue |
| Power | MAX 7.8W |